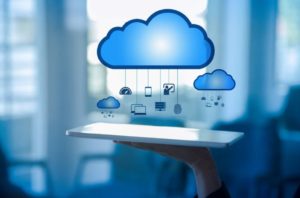 Cloud services are an affordable and secure alternative to traditional hardware backups. Your vital systems and data will be protected from loss and theft 24/7. With access to the cloud, you'll be able to access your company data and email from any device. Monitor and control your company email with tools for retention and archiving, with advanced spam filters to prevent security breaches.
Protecting your data is what we do. We'll work with you to create a cloud backup plan that makes sense for your business
Preventing data breaches need more than a set-and-forget it solution. We'll make sure your sensitive information is kept safe by monitoring updates in software and keeping an eye out on the latest scams and hacks
Our email services will allow you to access your email from anywhere, without worrying about sensitive data being released
We are always able to scale up or down your storage needs to suit your company's situation, allowing for maximum flexibility in your plan. Using the cloud will save time, expensive computer hardware upgrades and will free up your resources to run your business.